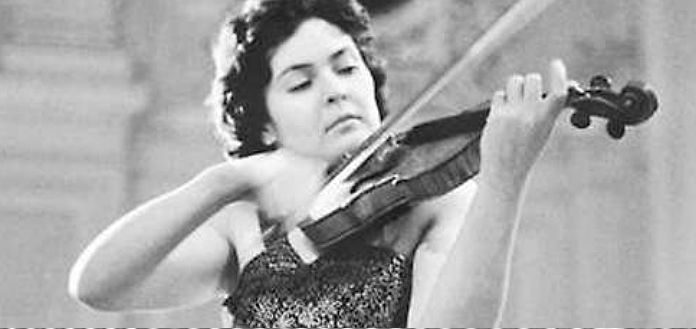 Russian-Jewish violinist Nelli Shkolnikova was born on this day in 1928.
A student of Lillia Kossodo and Yuri Yankelevich, Ms Shkolnikova was a former 1st prize winner at the Marguerite Long-Jacques Thibaud International Violin Competition.
She served teaching positions on faculty at the Gnessin State Musical College, the Victorian College of the Arts and the Indiana University Jacobs School of Music.
Ms Shkolnikova passed away in 2010 – aged 82.
NELLI SHKOLNIKOVA | MENDELSSOHN VIOLIN CONCERTO IN E MINOR | 3RD MVT | GENNADY ROZHDESTVENSKY & MOSCOW PHILHARMONIC