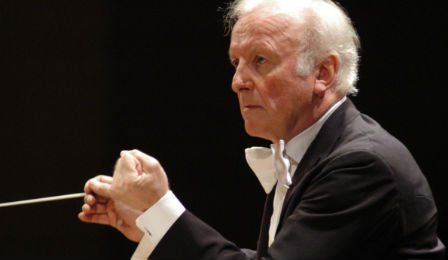 German conductor Gerd Albrecht has died following a serious illness – aged 78.
He served Principal positions with the Czech Philharmonic, Danish Radio Symphony, Deutsche Oper Berlin, Yomiuri Nippon Symphony Orchestra, Tonhalle-Orchester Zürich and the Hamburg State Opera.
A strong advocate of new music, Maestro Albrecht championed the works of a number of contemporary composers - including those of Krzysztof Penderecki and Gyorgy Ligeti.
In addition, he opened a Museum of Sound in Hamburg, published a number of children's books, established a foundation to assist talented young musicians - and launched a mobile music bus which traveled among Germany schools.
Our condolences are with his family, friends and colleagues.