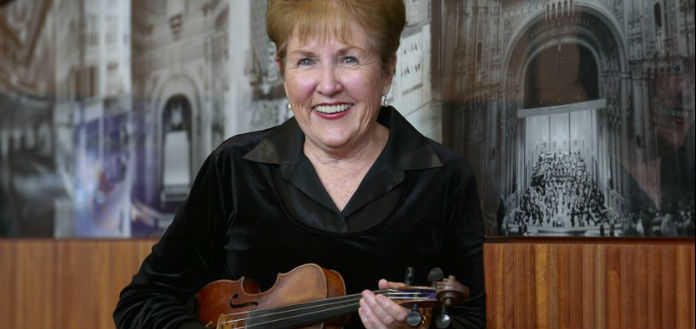 The San Diego Symphony has today announced the retirement of violinist, Ms Pat Francis - after serving 61 years with the orchestra.
In 1955, aged just 16, Ms Francis was invited by the Symphony's then conductor, Robert Shaw to audition for the section - and has served the position ever since.
"She was the youngest musician ever hired and the longest-tenured," San Diego Symphony Executive Director, Martha Gilmer has indicated.
"Pat's fantastic career was a source of energy and light for all of us who came to work with her…" she has praised.
"I'm not sure what I'm going to do but I'm just going to wait and see what life throws at me," the 77 year old Grandmother of six has told local media.
But has indicated a desire to be invited back to the orchestra from time to time to perform for summer pops shows and childrens' concerts.
PHOTO CREDIT: Nelvin C. Cepeda from San Diego Tribune