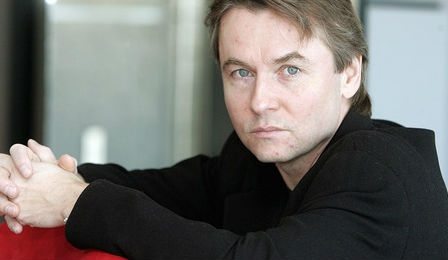 The San Francisco Symphony has today announced the appointment of Finnish conductor and composer Esa-Pekka Salonen as its new Music Director - effective from the commencement of the 2020-2021 season.
The 60-year-old will succeed Maestro Michael Tilson-Thomas - who announced in October of last year his intension to step down from the helm at the conclusion of the 2019-2020 season, after 25 years.
Maestro Salonen previous served as Music Director of the Los Angeles Philharmonic from 1992 until 2009.
"When I started talking to San Francisco, I really felt that everything I had been thinking about ... my ideas about an orchestra as an institution ... my ideas about tech and music ... my ideas about repertoire and how I would like to position the orchestra within the community ... it just resonated, " he has told The New York Times.
"The move will place Mr. Salonen, one of classical music's great disrupters - and the rare conductor who is tech savvy and cool enough to have been a pitchman for Apple - at the helm of an orchestra seeking to feed off the creative energy of Silicon Valley," The New York Times has said.
As announced yesterday on The Violin Channel, Maestro Salonen will step down from his role as Principal Conductor and Artistic Advisor of London's Philharmonia Orchestra at the conclusion of the 2020-2021 season.
And, as announced last month, he will be joining the conducting teaching faculty of The Colburn School, in Los Angeles, at the commencement of the new academic year - directing the newly-established Negaunee Conducting Program for pre-professional fellows.