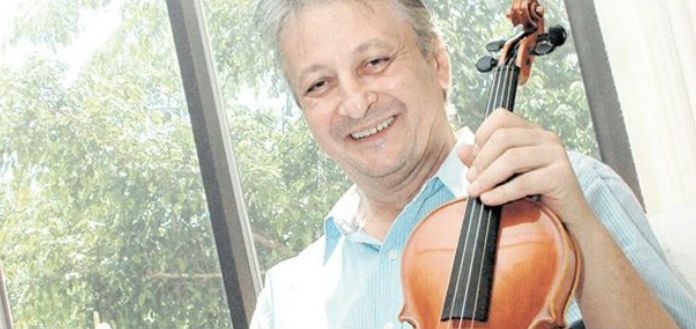 Serbian-born Dominican violinist Pavle Vujcic has passed away - aged 64.
A graduate of the Belgrade Academy of Fine Arts, he served as the long-time Concertmaster of the Dominican National Symphony - and held a teaching position on faculty at the Santo Domingo National Conservatory of Music.
"Symphonic music has lost a great musician and human being," Dominican Minister of Culture Pedro Veges has told local press.
"It is unusual to find a Concertmaster as complete as Pavle was … who had a great gift of command and high expectations, but always with a sweet and kind temperament," Orchestra Director José Antonio Molina has said.
Our condolences are with Mr Vujcic's family, friends, colleagues and students.
PAVLE VUJCIC | RAVEL | TZIGANE | JULIO DE WINDT & DOMINICAN NATIONAL SYMPHONY