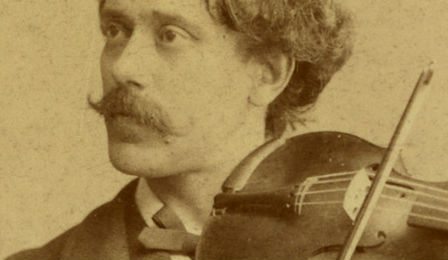 Applications are now open for the 2015 Sarasate International Violin Competition – to be held in Pamplona, Spain from June 29th to July 4th, 2015.
The competition is open to violinists of any nationality - aged between 16 and 25.
The jury, to be chaired by Douglas Sheldon, Senior Vice President and Director of Columbia Artists Management NY, will be appointed prior to the competition's commencement - by the Department of Culture, Tourism and Institutional Relations of the Government of Navarra.
The 1st prize winner will receive 20,000€ (USD $25,000), 1 year's artistic management with Columbia Artists Management NY (at the discretion of the Chairman), and professional solo engagements with the Navarra Symphony Orchestra, Cascais e Oeiras Chamber Orchestra, Krakow Philharmonic Orchestra and the Real Conservatorio Superior de Musica de Madrid.
Applications to be received by January 12th, 2015.
For application details, visit: www.sarasatelive.com/en/competicion