Scottish Luthier Brian Rattray has Died, Aged 83
Beloved for his warm personality and friendly approach, Rattray's clients included Steven Isserlis, Alexa Butterworth, and Leonard Friedman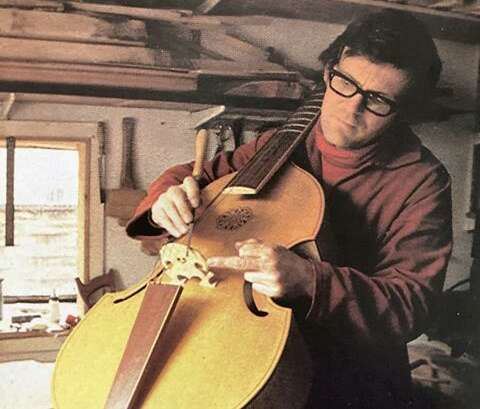 A native of Inverness, prominent Scottish luthier Brian Rattray initially planned a career in architecture, despite having had an interest in instrument building. He studied in Edinburgh, and his first job took him to the Swedish city of Malmö in 1963.
Rattray made his first forays into lutherie after he heard guitarist Julian Bream's album Lute Songs. Inspired by the recording, Rattray set about building a modern recreation of a Renaissance lute. By 1979, he felt ready to make instrument building his day job, and he opened his shop in Colinton, on the outer edge of Edinburgh.
Rattray's career was marked by an admirable diversity of approaches. He specialized in both modern and Baroque violins, and particularly enjoyed making copies of instruments by Gagliano, but also managed to build violas, classical guitars, and lutes — and on one occasion, even a viola da gamba.
Much like his approach to instrument-making, Rattray's clientele was broad. Among his regular clients were renowned classical players such as Steven Isserlis, Alexa Butterworth, and Leonard Friedman. However, he was also beloved by prominent Scottish fiddlers such as Aly Bain and Marie Fielding.
Rattray closed the doors of his business in 2006 so that he and his wife Aili could retire to the small town of Cove, within the Scottish borders. Freed from the pressure of full-time work, he continued to build guitars at his leisure.
Rattray is survived by Aili and their two sons. Our condolences to Rattray's family, friends, and colleagues.