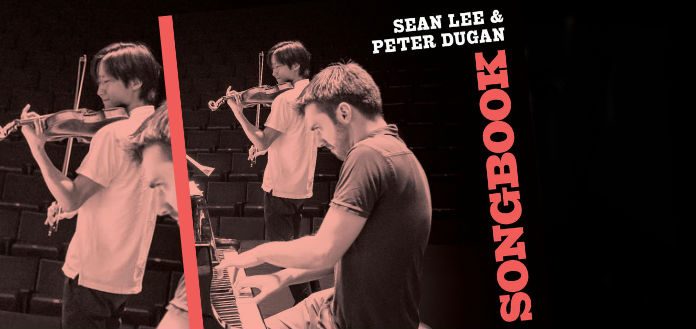 American violinist Sean Lee and pianist Peter Dugan have today announced the release of their new independent album: 'Songbook'.
The new disc, an 'ode to great melodies', features violin and piano transcriptions of the world's most loved classical and jazz songs - including Rachmaninoff's 'Vocalise', Faure's 'Après un rêve', Debussy's 'Beau Soir' …  Antônio Carlos Jobim's 'The Girl from Ipanema', Gerald Marks and Seymour Simons' 'All of Me' and Hoagy Carmichael's 'Georgia on My Mind'.
SEAN LEE & PETER DUGAN | HOAGY CARMICHAEL | GEORGIA ON MY MIND (ARR. VIOLIN & PIANO) | SONGBOOK
"When Peter and I met as teenagers at the Perlman Music Program, we would jam on the blues during our free time … when we started playing classical recitals together years later, we got the idea to play jazz encores as a throwback - and our audiences loved them," Sean has told The Violin Channel.
"When it came time to laydown this album, the idea was to tie together all these experiences into a celebration of the beauty of song … the violin is such a vocal instrument, so it lends itself effortlessly to these - the world's most perfect melodies, " he has said.
Track previews available now on Amazon.