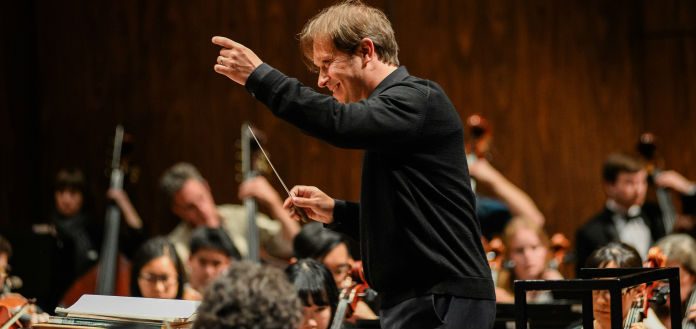 It has been announced that Seattle Symphony Orchestra Music Director Ludovic Morlot is set to step down from the position at the conclusion of the 2018-19 season - after 8 years at the helm.
The 43 year old French-born Maestro has indicated the decision to leave was his and that he is now 'contemplating new horizons'.
During his tenure with the orchestra, Ludovic has led a number of innovative new initiatives - including late night performances of contemporary works in the orchestra's lobby and a new series called 'Sonic Evolution', which incorporates rock 'n' roll and hip-hop artists into the symphonic stage.
"From the first moment I met Ludo ... I knew that here was a fine musician of immense intellectual caliber who was also looking for new ideas and new ways of thinking about an orchestra ..." Seattle Symphony President and CEO Simon Woods has said.
PHOTO CREDIT: Jerome Tso