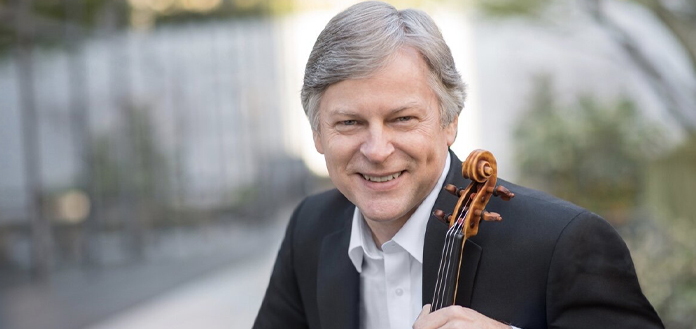 A founding member of the Australian World Orchestra, James' long performing career includes playing with the Seattle Symphony Orchestra (SSO), the Melbourne Symphony Orchestra, and Lincoln Center's Mostly Mozart Orchestra. 
Director at the Coleman Violin Studio since 2007, his students are prizewinners at the International Menuhin Junior Competition, Stradivarius International Competition, Vancouver International Music Competition, and the Zhuhai International Mozart Competitions. 
On July 19, 2021, James announced his departure from the SSO on his Facebook page: 
"I have enjoyed a long tenure in the Seattle Symphony and will miss my colleagues and performing the great orchestral repertoire for Seattle's audience family," he said. "I am also grateful to have played in Seattle Opera productions over the years, a gift that many symphony musicians never experience.
"My other interests outside the SSO were contracting orchestras for motion pictures and teaching the violin," he continued. "I enjoyed these pursuits very much. Eventually, my passion for teaching consumed me and has forever changed my life. 
"I am looking forward to a long and rewarding future at SFCM (San Francisco Conservatory of Music) mentoring the next generation of orchestra members and soloists! I will also continue to head the wonderful Coleman Violin Studio.
"To my SSO colleagues, audience, and donors, I am in your debt. Thank you all!"
SIMON JAMES | SAN FRANCISCO CONSERVATORY OF MUSIC | FACULTY ARTIST SERIES | 2020