Second Round Candidates Announced at Poland's Wieniawski Competition
The 16th edition, being held from October 8-20, 2022, in Poznan, is streaming LIVE on The Violin Channel
The 16th International Henryk Wieniawski Violin Competition is currently underway at the Adam Mickiewicz University Auditorium — you can watch the competition live on The Violin Channel, here.
After completing the first stage of the competition, the second round of candidates has been announced. They are, in alphabetical order:
Hana Chang (Japonia / Singapore / USA)
Jane Hyeonjin Cho (South Korea)
Hawijch Elders (The Netherlands)
Natsuki Gunji (Japan)
Yiyang Hou (China)
Meruert Karmenova (Kazakhstan)
Hina Maeda (Japan)
Elias David Moncado (Germany)
Wojciech Niedziółka (Poland)
Karen Su (USA)
Max Tan (USA)
Shihan Wang (China)
Qingzhu Weng (China)
Dayoon You (South Korea)
Zhixin Zhang (China)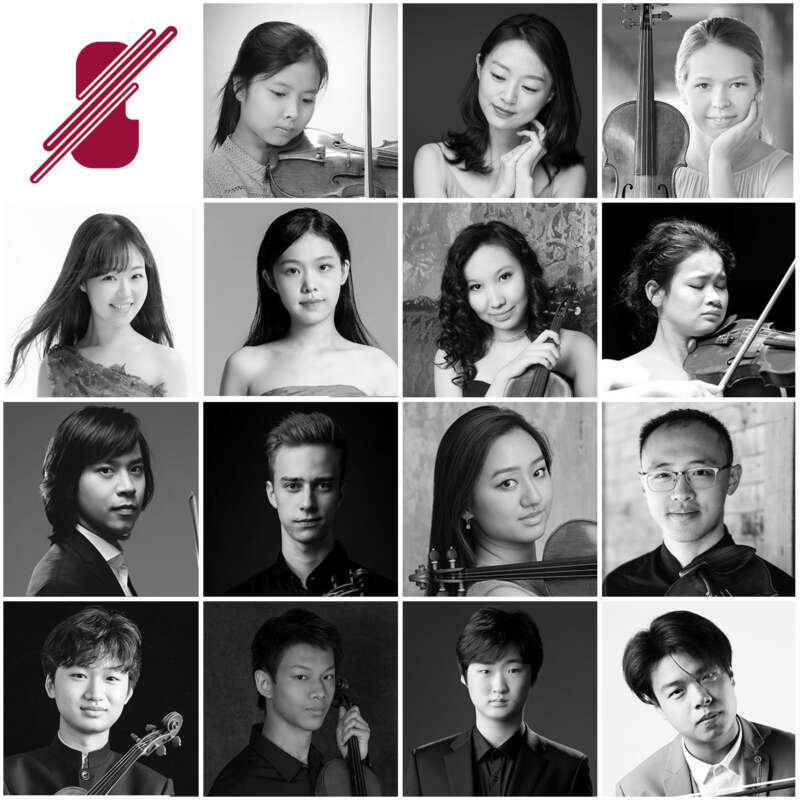 The Gala and Prize-Winner Concert is scheduled for October 21. Open to violinists of any nationality, born between 1991 and 2005, this year's first prize winner will receive EUR 50,000.
This year's jury comprises Augustin Dumay (Chairperson), Daniel Stabrawa (Vice-Chair), Agnieszka Duczmal, Barnabás Kelemen, René Koering, Grzegorz Kotów, Bartłomiej Nizioł, Mariusz Patyra, Miguel da Silva, Jian Wang, Christopher Warren-Green. 
"After listening to the young violinists wishing to compete in the next Wieniawski Competition, it was hard not to be impressed by an exceptional overall level, and above all, by the appearance of some outstanding musical personalities and individualities," said Augustin Dumay, Chairman of the Jury. "The 2022 Wieniawski Competition will be exciting and captivating."
Organized by Henryk Wieniawski Musical Society of Poznań in collaboration with the National Institute of Music and Dance, the event is co-funded by the Ministry of Culture and National Heritage, with financial assistance from the Municipality of Poznań and Self-Government of the Province of Wielkopolska.
"Our Institute fosters the development of artists, as well as promotes the legacy of Polish music," commented Katarzyna Meissner, Director of the National Institute of Music and Dance. "Occasions like these provide splendid opportunities to show the world what is best in Polish culture. Hence, it is with pride that we make our contribution to the organization of such an excellent event, one that has already become part of Polish history."