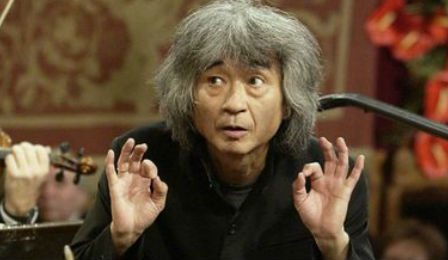 78 year old Japanese conductor Seiji Ozawa has announced he is fully recovered from his recent health concerns and is ready to return to the podium.
Maestro Ozawa was diagnosed with esophageal cancer in January 2010, before undergoing lower back surgery - leaving him sidelined for much of the past 3 seasons.
"People may say I am close to death, but I will do my best to stop that from happening," Maestro Ozawa has told The Japan Times, " … the fact that someone like me, who went under the knife for cancer, can talk freely about death means that I must have recovered."
He served as Musical Director of the Boston Symphony Orchestra for 29 seasons - and had served as Principal Conductor of the Vienna State Opera from 2002 until 2010.
It was also announced The Saito Kinen Music Festival, held every summer in Japan since 1992, will be renamed the Seiji Ozawa Matsumoto Festival from next year - to honour the maestro's contribution to the event.