Semi-Finalists Announced at Queen Elisabeth International Cello Competition
The 24 Semi-Finalists have been announced at the 2017 inaugural Queen Elisabeth International Cello Competition, in Brussels, Belgium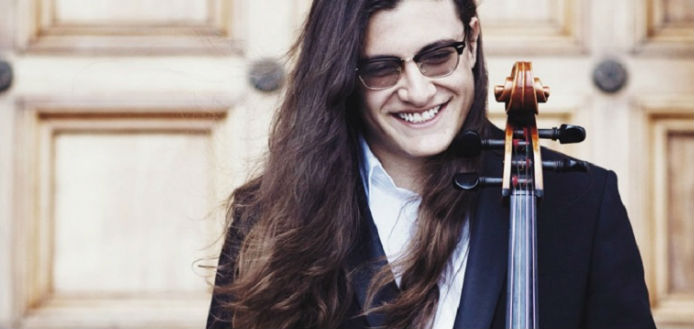 The 24 Semi-Finalists have been announced at the 2017 inaugural Queen Elisabeth International Cello Competition, in Brussels, Belgium.
The 2017 Semi-Finalists are:
Thomas-Michael Auner (Austria)
Santiago Cañón-Valencia (Colombia)
Brannon Cho (United States)
Julia Hagen (Austria)
Sihao He (China)
Christoph Heesch (Germany/Japan)
Irena Josifoska (Hungary/Serbia)
Victor Julien-Laferrière (France)
Ayano Kamimura (Japan)
Seungmin Kang (South Korea)
Ivan Karizna (Belarus)
James Jeonghwan Kim (South Korea)
Anastasia Kobekina (Russia)
Maciej Kułakowski (Poland)
JeongHyoun Christine Lee (South Korea)
Yan Levionnois (France)
Shizuka Mitsui (Japan)
Yuya Okamoto (Japan)
Jonas Palm (Germany)
Aurélien Pascal (France)
Bruno Philippe (France)
Astrig Siranossian (France)
Valentino Worlitzsch (Germany)
Alexey Zhilin (Russia)
For the Semi-Final round each candidate will present a 40-minute recital - and a Boccherini or Haydn Concerto with conductor Frank Braley and the Orchestre Royal de Chambre de Wallonie.
12 candidates will progress to this year's Final round of the competition.
The 1st prize winner will receive €25,000 (US $26,000).
This year's jury comprises: Arie Van Lysebeth (Jury Chair), Gautier Capuçon, Marta Casals Istomin, Henri Demarquette, Roel Dieltiens, David Geringas, Natalia Gutman, Marie Hallynck, Frans Helmerson, Gary Hoffman, Anssi Karttunen, Mischa Maisky, Antonio Meneses, Truls Mørk, Jian Wang, Pieter Wispelwey.
"The decision to launch a new competition, dedicated to the cello, was a natural one, taken after meeting with a number of outstanding young cellists and against a background of worldwide enthusiasm for the instrument today…" Competition Secretary General Michel-Etienne Van Neste has told The Violin Channel.
Moving forward the annual Queen Elisabeth International Music Competition structure will be adjusted from a 3 to a 4 year cycle – with Cello in 2017, Voice in 2018, Violin in 2019 and Piano in 2020.
PICTURED: 2017 Queen Elisabeth International Cello Competition Semi-Finalist, Santiago Cañón-Valencia from Colombia.