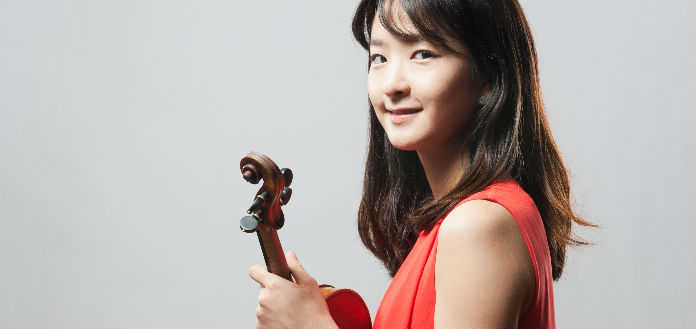 The 12 Semi-Finalists have today been announced at the 2016 Sendai International Violin Competition, in Sendai, Japan - including VC 'Young Artist' Yoo Jin Jang.
They are:
25 year old VC 'Young Artist' Yoo Jin Jang from South Korea
23 year old Naoka Aoki from Japan
20 year old Stephen Kim from the United States
21 year old Julie Svecena from the Czech Republic
21 year old Anna Savkina from Russia
25 year old Yuichiro Fukuda from Japan
22 year old Natsumi Tsuboi from Japan
26 year old Yu Kurokawa from Japan
25 year old Fuki Fujie from Japan
23 year old Kyoko Ogawa from Japan
22 year old Meruert Karmenova from Kazakhstan
21 year old Seiji Okamoto from Japan
Full play-back of the opening round is available at: http://bit.ly/1qESprD
The 1st prize winner will receive JPY 3,000,000 (US $25,000), a CD recording – and a number of prestigious international performance opportunities.
The 2016 jury includes: Chairperson Yuzuko Horigome, Vice-Chairpersons Masafumi Hori & Rodney Friend, Boris Belkin, Mauricio Fuks, Huang Mengla, Tomoko Kato, Younguck Kim, Cho-Liang Lin, Regis Pasquier, Kyoko Takezawa and Gidon Kremer.
Previous 1st prize winners include: VC 'Young Artists' Richard Lin & Clara Jumi Kang.
PICTURED: 2016 Sendai International Violin Competition Semi-Finalist, VC 'Young Artist' Yoo Jin Jang