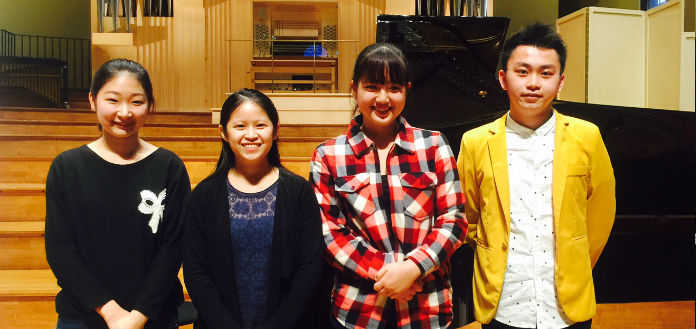 The 4 Senior Finalists have just minutes ago been announced at the 2016 Menuhin Competition, in London.
The 2016 Finalists are:
16 year old Ziyu He, from China
20 year old Yu-Ting Chen, from Taiwan
20 year old Jeein Kim, from South Korea
16 year old SongHa Choi, from South Korea
Full playback of the opening and Semi-Final rounds, are available at: http://bit.ly/1FAXBQk.
For the Final round, to be held on Saturday 16th April, each Finalist will present a Romantic Violin Concerto - with conductor Christopher Warren-Green and the Royal Academy of Music Symphony.
The 2016 Senior Menuhin Competition 1st prize winner will receive £10,000, a number of important European performance opportunities, plus the 1 year loan of the acclaimed 1715 'Schneiderhan' Stradivarius violin – on generous loan from J & A Beare.
MAXIM VENGEROV | 'SCHNEIDERHAN' STRADIVARIUS | 2016 MENUHIN COMPETITION 1ST PRIZE
Widely recognised as the world's leading competition for violinists under the age of 22, previous 1st prize winners include VC 'Artists' Ray Chen, Chad Hoopes, Angelo Xiang Yu, Kerson Leong and Stephen Waarts – and VC 'Rising Stars' Kevin Zhu and Rennosuke Fukuda.
The 2016 jury comprises: Chairwoman Pamela Frank, former laureates Julia Fischer, VC 'Artist' Ray Chen, Tasmin Little, Ning Feng and Joji Hattori – and pianist Jeremy Menuhin, violinist Dong-Suk Kang and Verbier Festival Director, Martin Engstroem.
As the competition's official 2016 media partner, The Violin Channel will be providing exclusive rolling-coverage – live from all venues.
You won't miss a beat!