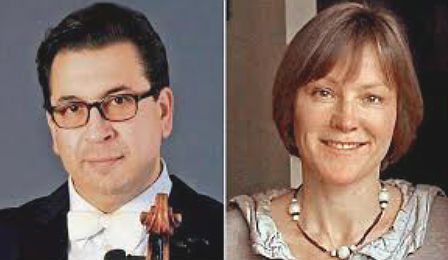 The trial has began in Bonn, Germany of Beethoven Orchestra Bonn's Principal Cellist Sergei Kuruchkin – accused of murdering his wife, Belgian pianist Kate de Marcken.
It will be alleged the 55 year old Russian-born cellist strangled his spouse, on October 23rd last year - before burying her body in a forest near the city of Ahr.
Kuruchkin had served as section leader with the orchestra since 1992.
It's believed the argument was sparked by a disagreement over the pair's 12 year old son's school education.
The accused, who eventually lead police to the burial sight, remained silent during the open proceedings - and has requested all previous police confessions be made inadmissible.
Presumptions of innocence apply.