VC Young Artist Sheku Kanneh-Mason's Debut Album Hits No. 1 on UK Charts
VC Young Artist Sheku Kanneh-Mason's debut album 'Inspiration' has hit No. 1 on the UK classical music charts - and number 18 on the UK pop charts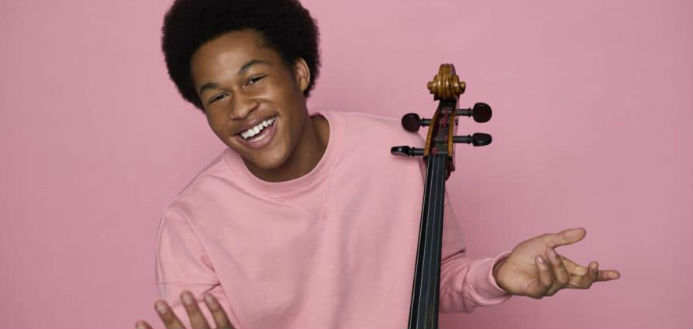 It has been announced this week that cellist, VC Young Artist Sheku Kanneh-Mason's debut album 'Inspiration' has hit No. 1 on the UK classical music charts - and number 18 on the UK pop charts.
"As a classical cellist, I can't quite believe I've made the Top 20 in the pop charts with my first ever album," the 18 year old former BBC 'Young Musician of the Year' has said.
"It has been an amazing experience and I'm very grateful to everyone who's supported me ... I hope the pieces on this album inspire others the way they've inspired me," he said.
The Decca Classics release, recorded with conductor Mirga Gražinytė-Tyla and the City of Birmingham Symphony Orchestra and featuring Shostakovich's 1st Cello Concerto plus a selection of parlor works including 'The Swan', 'Gladfly Suite' and new arrangements of popular classics by Leonard Cohen and Bob Marley, has been streamed on Spotify over 2.5 million times in less than one week.
Track previews available now on Amazon and iTunes: