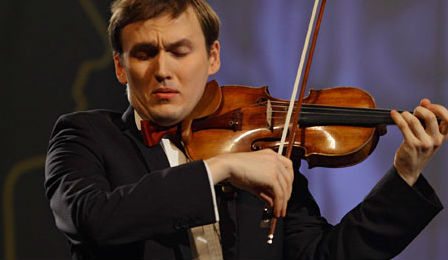 Applications are now open for the 2015 Sibelius International Violin Competition, to be held in Helsinki, Finland from November 23rd to December 3rd, 2015.
Open to violinists of any nationality, born after or during 1985, the 1st prize winner will receive €25,000 (US $28,000) and a number of important international engagements - including a performance of the Sibelius Concerto with the Finnish Radio Symphony Orchestra at the 'Sibelius 150 Birthday Jubilee Gala Concert' in Hameenlinna, Finland.
This year's jury comprises: Chairman Veli-Matti Puumala, Pierre Amoyal, Serguei Azizian, Sigrun Edvaldsdottir, Pekka Kauppinen, Sung-Ju Lee, Cho-Liang Lin, Gerhard Schulz and Krzysztof Wegrzyn.
Previous 1st prize winners include Oleg Kagan, Liana Isakadze, Pavel Kogan, Yuval Yaron, Viktoria Mullova, Ilja Kaler, Leonidas Kavakos - and VC 'Artists' Sergei Khachatryan and Nikita Boriso-Glebsky.
Applications to be received by August 12th, 2015.
For application details, visit: http://bit.ly/1DW7sOo
The Violin Channel, as this year's official competition media partner will be providing live streaming coverage direct from all venues. You won't miss a beat.
PICTURED: 2010 Sibelius International Violin Competition 1st Prize Winner, VC 'Young Artist' Nikita Boriso-Glebsky, from Russia.