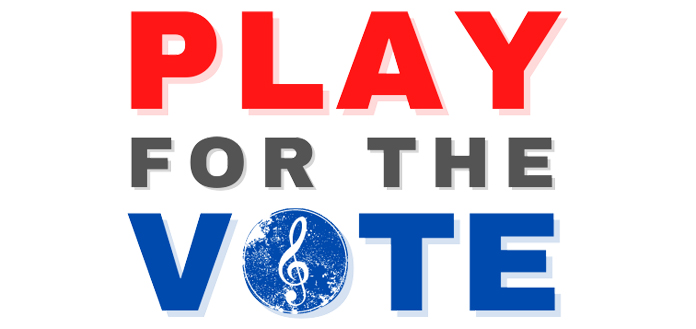 Founded by Silkroad cellist and composer, Mike Block, the "Play For The Vote" initiative is organizing musical performances at polling locations across the United States.
As a Producer of "Play For The Vote," the Silkroad organization is activating its nationwide network of performers and encouraging them to perform for those waiting in polling lines.
Any musician could sign up to join in the performances, alongside Silkroad members violinist Mario Gotoh, percussionist Shane Shanahan,composer Kaoru Watanabe, and bassist Shawn Conley. 
"The upcoming election is on top of our minds and we want to do everything in our power to encourage voting, as well as to support our musicians during this challenging time," Silkroad's Executive Director, Kathy Fletcher said.
"I'm calling on musicians across the country to join me in signing up to perform at a nearby polling location so that we can make voting a more positive experience for the whole country," said Block.