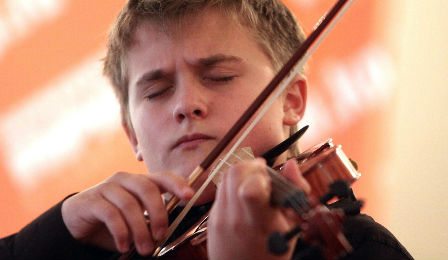 21 year old Russian violinist Dmitry Smirnov has been awarded 1st prize at the 2015 Tibor Varga Sion Valais International Violin Competition, in Switzerland.
A student of Pavel Vernikov and Tymur Melnyk at the Lausanne Conservatory, he will receive CHF 15,000 (US $16,000) - plus an additional CHF 3,500 (US $3700) as the recipient of this year's audience and compulsory repertoire special prizes.
Ji Wong Song, from South Korea was awarded 2nd prize – with 3rd place presented to Yuliia Van, from Germany.
Thie year's jury comprised: Enzo Restagno, Hugues Dufourt, Dong-Suk Kang, Tsugio Tokunaga, Tsugio Tokunaga, Pavel Vernikov and Milan Vitek.