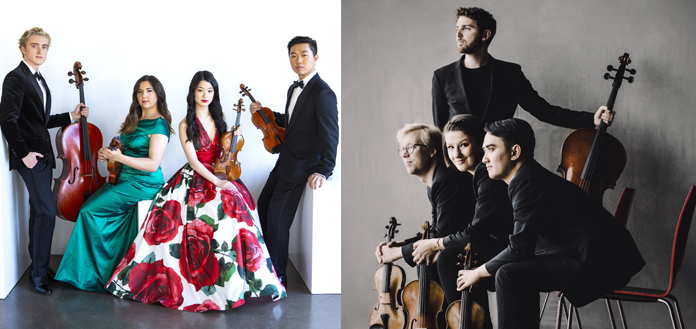 The Southern Methodist University's Meadows School of the Arts, in Dallas, has this week announced the appointment of the VC Young Artist Viano String Quartet and VC Artist Marmen Quartet as the school's new Fellowship Ensembles-in-Residence – effective from the commencement of the 2020-21 academic year.
Both ensembles were awarded the residency as joint 1st prize winners at the 2019 Banff International String Quartet Competition, in Canada.
The fellowship includes an annual stipend, participation in master classes and workshops with visiting artists plus extensive performance opportunities.
The ensembles will also provide coaching, lessons and workshops for the school's students.
"What was already a wonderful opportunity for the SMU community has become even richer ... both the Marmen Quartet and Viano Quartet share a stunning level of artistry and commitment ..." Banff International String Quartet Competition Director Barry Shiffman has this week said.
"Representing the best of the European and North American approaches to quartet performance, these winning quartets will bring incredible performances and interactions to SMU, demonstrating the enormous breadth of artistic possibility," he has said.