BREAKING | Junior Finalists Announced at Detroit's Sphinx Competition
The 3 Junior Finalists have been announced at the 2020 Sphinx Competition - in Detroit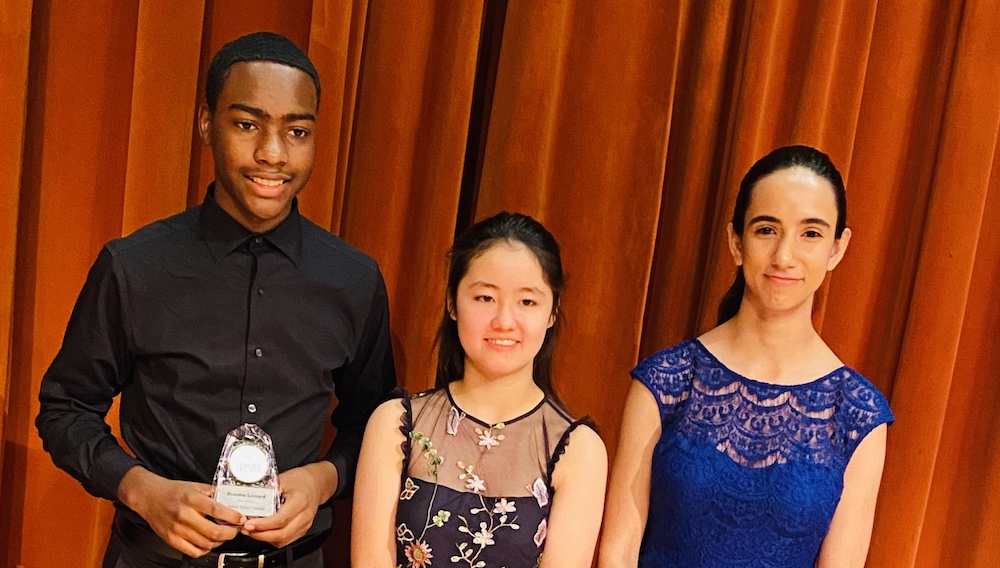 The 3 Junior Finalists have just minutes ago been announced at the 2020 Sphinx Competition - in Detroit, Michigan, United States.
The 2020 Sphinx Competition Junior Division Finalists are:
14-year-old violinist Esme Arias-Kim
17-year-old violinist Sophia Ayer
14-year-old cellist Brandon Leonard
Hosted every year, the competition is open to American Black and Latino classical string soloists 18-years-old and younger – with the 2020 Junior 1st prize winner to receive US $10,000, a number of solo concerto engagements plus a nationally-broadcast radio appearance on 'From The Top'.
For the Final Round each of the Junior Finalists will perform the 1st movement of a Mozart Violin Concerto or a Boccherini Cello Concerto - with conductor Carlos Andres Botero and the Sphinx Honors Orchestra.
The 2020 jury comprises: Beverly Kane Baker, Lena Fankhauser, Pamela Frank, Bella Hristova, Charlotte Lee, Melissa Kraut and Tito Muñoz.
As the competition's official online broadcast partner, The Violin Channel will be streaming the 2020 Sphinx Competition Senior Competition Final – live from Detroit.