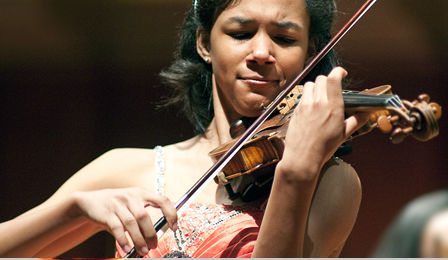 Applications for the 2016 Sphinx Competition, to be held in Detroit, USA from the 3rd-7th February - are set to close on 10th November, 2015.
Open to American Black and Latino classical string soloists 26 years and younger, the Senior 1st prize winner will receive US $50,000 – and a number of prestigious solo engagements.
Previous 1st prize winners include VC 'Young Artist' Elena Urioste.
The 2016 jury will comprise: Aaron P. Dworkin (Chairman), Timothy Eddy, Charles Hamlen, Clive Gillinson, Jessie Montgomery, Kirsten Docter and Alexandra Soumm .
For application details, visit: http://bit.ly/1Wx6tgc
PICTURED: 2012 SPHINX COMPETITION 1ST PRIZE JUNIOR LAUREATE, ADE WILLIAMS