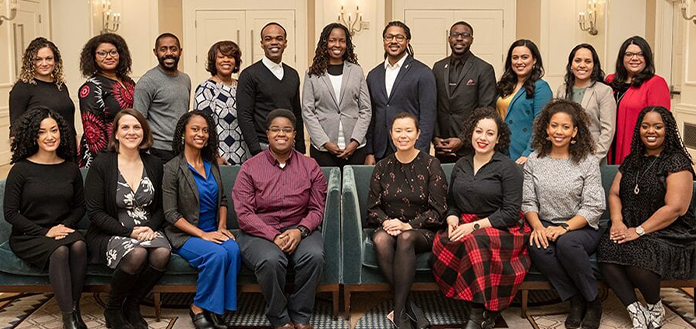 The Sphinx Organization, a U.S. based non-profit organization dedicated to diversifying the arts, announced the third cohort of its Leaders in Excellence, Arts & Diversity program.
Sphinx LEAD will provide the skills, professional networks, and mentorship needed to support these future leaders.
Eleven Black and Latinx arts leaders were selected from around the country:
Jennifer Bowman- Director, Music Education- The John F. Kennedy Center for the Performing Arts
Alejandra Valarino Boyer- Director, Programs and Partnerships- Seattle Opera
Angelica Cortez- Manager, YOLA- Los Angeles Philharmonic
Eduardo Delgado- Director, Corporate Partnerships- New World Symphony
Achia Floyd- Development Manager, Atlanta Music Project
Adrienne Harding- Music Admissions Coordinator- University of Delaware School of Music
Terell Johnson- Director, Business Development and Interim Director, Community Engagement- New World Symphony
Enrique Márquez- Events Manager- Harvard University
Joseph Matthews III- Education Programs Coordinator- San Francisco Symphony
Bill Neri- Project Manager, National Alliance for Audition Support
Johnnia Stigall- Manager, Pre-College & Pathway Programs- Cleveland Institute of Music
"We are honored to welcome and celebrate such an esteemed collective of LEADers this year," said Afa S. Dworkin, Sphinx President, and Artistic Director. "During such a transformative time, Sphinx looks forward to the opportunity to empower their careers and helping to shape the vision for a more vibrant and equitable future in our field."