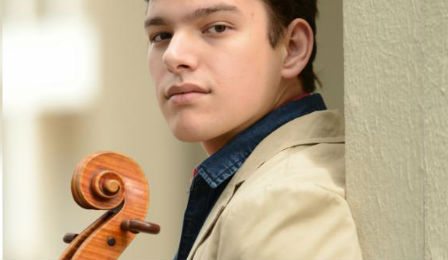 The Sphinx Organization, a US non-profit organisation dedicated to the development of young American Black and Latino classical musicians, has today announced the recipients of the 2016 'Medal of Excellence' career grants.
The 2016 recipients are:
Cellist, Gabriel Cabezas
Soprano, Julia Bullock
Pianist, Lara Downes
Awarded to distinguished artists of colour who demonstrate artistic excellence, an outstanding work ethic, a spirit of determination and great potential for leadership, all 3 honourees will receive a US $50,000 career development grant.'
"We are honoured to celebrate these exceptional musicians," Sphinx President, Afa S. Dworkin has said, " … individually and collectively, they exhibit authenticity, commitment and true artistic leadership, which is so essential to Sphinx's mission and our field, as a whole."
A graduate of the Curtis Institute of Music where he studied with cellist Carter Brey, Gabriel is a former 1st prize winner at the Astral Artists National Auditions - and a recipient of a Rachel Elizabeth Barton Foundation career grant.
Gabriel, Julia and Lara will receive their awards at a ceremony, dedicated in their honour, on March 16th in Washington DC.