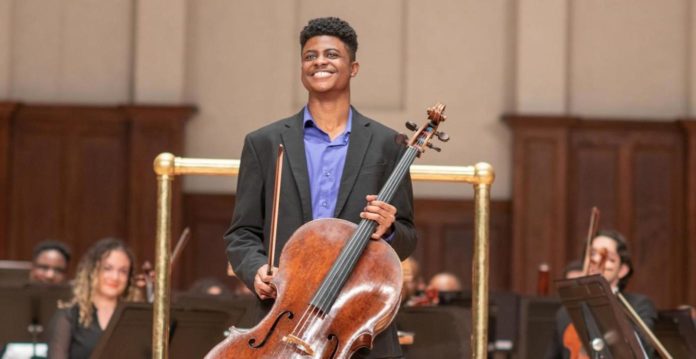 The fifth annual conference, SphinxConnect 2021: UNITY!, will be presented digitally for the first time from January 28th to 30th, 2021.
SphinxConnect is the annual event where artists and leaders in diversity meet. This year will feature 70 speakers exploring social change initiatives and new programming paradigms in classical music.
Now in its 24th year, the Sphinx Organization will also present its competition recognizing the outstanding achievements of young Black and Latinx classical string players. The annual competition offers the artists the opportunity to compete under the guidance of an internationally renowned panel of judges, and receive mentorship from established professional musicians.
The Sphinx Competition Junior and Senior Division Semifinals will take place on January 15th at 10am ET and the Finals will be on January 30th at 7 PM ET.
Semifinalists are listed here.
"SphinxConnect is a place for gathering, sharing, and celebration. We look forward to learning with and from one another, through meaningful dialogue at the intersection of social justice and the arts" said President and Artistic Director Afa S. Dworkin. "This year has shown us that we can only move forward if we all work together. We hope to welcome a larger group of participants from all around the world to SphinxConnect: UNITY!"