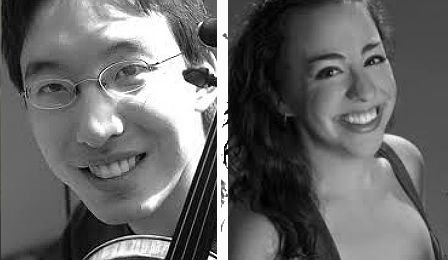 The St Louis Symphony Orchestra has today announced 3 new viola appointments.
American violist Jonathan Chu has been appointed to the Assistant  Principal Viola position – and Xi Zhang and Chris Tantillo will fill rank and file appointments.
Jonathan, a graduate of Vanderbilt University and the Juilliard School, previous served positions with the Boston Symphony Orchestra and the Philadelphia Symphony Orchestra -  and is married to St Louis Symphony Principal violist, and now stand partner, Beth Guterman Chu.
Longtime Assistant Principal violist, Christian Woehr has chosen to take a position within the section.
Pictured: Assistant Principal Violist Jonathan Chu and wife, Principal Violist Beth Guterman Chu.