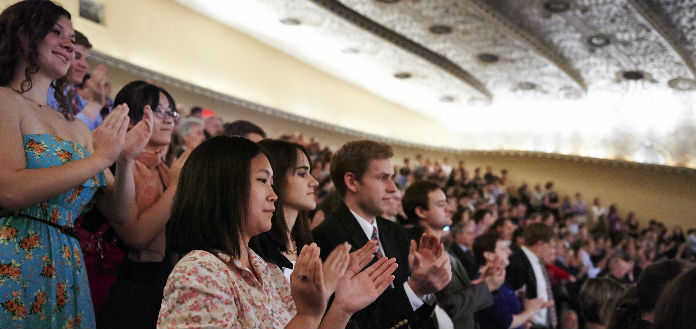 It has been announced today that the St Paul Chamber Orchestra is set to offer unlimited free concert tickets, during their 2016-17 season - to all school and college students.
"It's a real statement that says: 'We want you here. We want you to be part of our concerts. We want you to be part of the SPCO family over time ...'" the Minnesota-based ensemble's President, Jon Limbacher has said.
The offer, part of a long-term audience development strategy, will be funded by private donations.
Students aged 6 to 17 will need to be accompanied by an adult with a ticket.
College students will be required to show a valid ID.