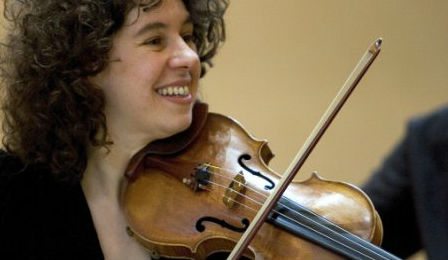 The Scottish Chamber Orchestra has today announced British violinist Stephanie Gonley as their new Concertmaster.
A graduate of the Guildhall School of Music, Juilliard School and the Berlin Hochscheule, where she studied with David Takeno, Dorothy DeLay and Ilan Gronich, Stephanie also currently serves as Concertmaster of the English Chamber Orchestra.
"I am delighted to be joining the Scottish Chamber Orchestra, whom I have admired for many years ... and look forward to many exciting projects over the forthcoming seasons," Stephanie has said.
"Stephanie has been a frequent guest leader with the Orchestra recently. She is a fantastic violinist and experienced leader who has built a superb rapport with us," Chief Executive Roy McEwan has said, " … we are very excited to welcome Stephanie to the orchestra."