VERY SAD NEWS | Eminent American Composer Steven Stucky Has Died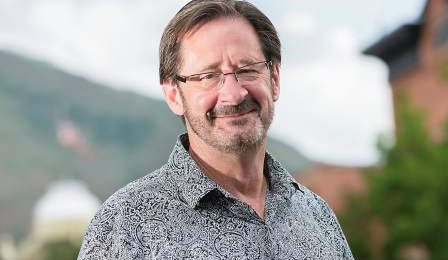 It has been announced today that leading American composer, Steven Stucky has passed away from a brain cancer - aged 66.
He served as Resident Composer with the Los Angeles Philharmonic for 21 years - and was the recipient of the prestigious 2005 Pulitzer Prize in Music for his Second Concerto for Orchestra.
"American music suffered an incredible loss this weekend with the passing of Steven Stucky. A member of the LA Phil family since his appointment as Composer-in-Residence in 1988, Steven's contributions to this orchestra were incalculable," Los Angeles Philharmonic President & CEO Deborah Borda has told The Violin Channel.
"His artistry, intellect, and generosity will live on through his music and through the many young composers whose talents he nurtured at Cornell, Juilliard, and through the LA Phil Composer Fellowship Program, which he founded. We are so very fortunate to have called him our collaborator and our friend," she has said.
STEVEN STUCKY | SYMPHONY (2012) | GUSTAVO DUDAMEL | LOS ANGELES PHILHARMONIC
"The world has lost an extraordinary artist and person in Steve Stucky," American composer and Curtis Institute of Music faculty member, David Ludwig has told The Violin Channel, " ... he was one of our great composers, and he touched so many lives through his music, teaching, and just being one of the kindest and most generous human beings."
"I feel so fortunate to have had him as a friend, and he will continue to inspire me and countless other composers to support and advocate for each other, as he did tirelessly every day," David has said.
He served on faculty at Cornell University, Eastman School of Music and the Juilliard School and served residences at a number of leading international conservatories - including the Beijing Central Conservatory, Shanghai Conservatoire, Cleveland Institute of Music, Curtis Institute and Rice University.
Our condolences are with Mr Stucky's family, friends, colleagues and students.