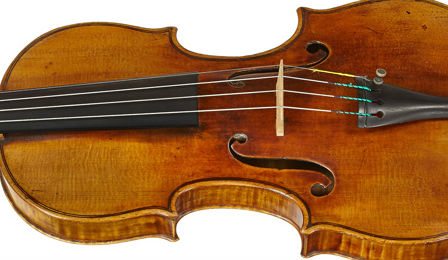 The Stradivarius violin, stolen from a London train station in December 2010, has sold at auction today for £1.38 million (USD $2.7M).
The 1696 ex-Kym, was sold via online auction house Tarisio - and purchased by a British music festival.
The violin previously belonged to London-based Korean violinist Min-Jin Kym  and was recovered undamaged in July of this year - after an extensive international investigation.
RELATED STORIES
www.theviolinchannel.com/stradivarius-recovered