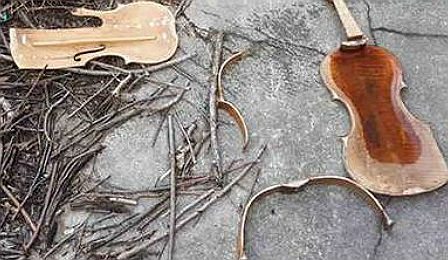 The 1790 "Giovanni Grancino, Milan" viola stolen last week, during a home robbery in Philadelphia, and reported on The Violin Channel, has been found smashed into piece in a vacant lot near the victim's home.
The owner, Nancy Drye, a member of the University of Pennsylvania Orchestra, had owned the instrument since 1978.
"It feels like a death in the family," she has said.
The instrument was valued at approximately US $9,000.
If you have any information, please contact Philadelphia Police.
PREVIOUS