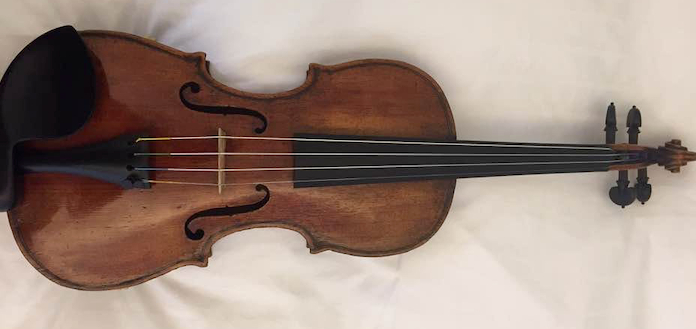 The 1780 School of Lorenzo Storioni violin was stolen from a car parked in "La gineste parking En Vau entrée carpiagne" parking lot in Marseille, France between 12:30pm and 4:30pm.
The violin, which has no label inside, was in a black Maurizio Riboni violin case at the time of the theft.
The case also contained a silver tipped bow with a mixed green and red grip.
"I was on my way to summer vacation after a music festival, and I've now lost so many precious things in one painful moment," the young violinist told The Violin Channel today.
"Please, please, please. I just want my violin back — it is my everything. I have no more words than that but I will do absolutely everything possible to find it and get it back. Please."
If you have any information, please urgently contact the Commissariat de Police Nationale La ciotat at [email protected] or 04 88 22 71 60.
Please share widely.