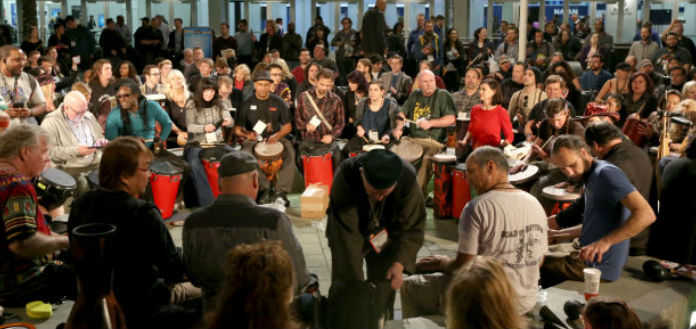 A new study, conducted by London's Royal College of Music's Centre for Performance Science has found that group drumming classes can have positive effects on the treatment of anxiety and depression.
The 'exploratory examination' published in the online journal PLoS One, involved 45 participants - and found that 10 x 90 minute classes provided significant benefits for the group of people who had previously sought help for mental-health issues.
"This study demonstrates the psychological benefits of group drumming, and also suggests underlying biological effects, supporting its therapeutic potential for mental health," research lead Aaron Williamon has said.