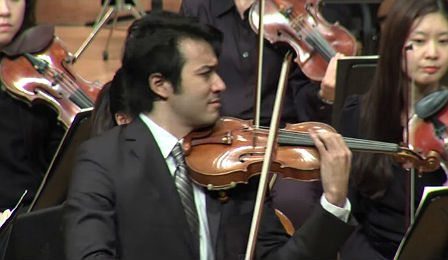 27 year old Suliman Tekalli, from the United States performing Bartok's 2nd Violin Concerto in the Final of the 2015 Seoul International Violin Competition, in South Korea.
Suliman was awarded joint 2nd prize - with 17 year old Ayana Tsuji, from the Japan.
No USD $50,000 1st Prize was awarded.
[video_lightbox_youtube video_id="6i7sdJ2GWYs" width="590" height="385" auto_thumb="1"]
SULIMAN TEKALLI | BARTOK VIOLIN CONCERTO NO. 2 | 2015 SEOUL INTERNATIONAL VIOLIN COMPETITION | JOINT 2ND PRIZE
PREVIOUS