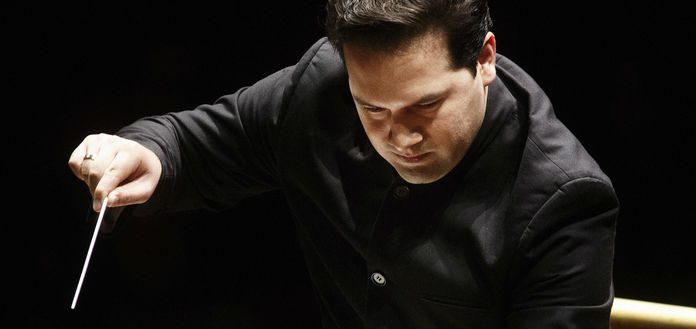 The Malmö Symphony Orchestra, in Malmö, Sweden has today announced the appointment of 34-year-old American conductor Robert Trevino as its new Principal Conductor - effective from the commencement of the 2019-20 season.
Robert currently serves as Music Director of the Basque National Orchestra, in San Sebastián, Spain - and in recent seasons has worked with international ensembles - including the London Symphony Orchestra, Leipzig Gewandhaus, Vienna Symphony, Sao Paulo Symphony, Munich Philharmonic and the Zurich Tonhalle Orchestra.
"When I first worked with the MSO musicians, I was instantly struck by the eagerness with which they dig deeper into the music, with sincerity and love, but also by their attentiveness for each other as artists and colleagues … for me, the connection was instant …" Robert has said.
"It's marvelous and I am very much looking forward to our collaboration … he is precisely the type of conductor we need right now if we are to develop further," 1st Concertmaster Marika Fältskog has said.
"We are delighted to have succeeded in attracting Robert Trevino as our next chief conductor …[he] has enjoyed a rapid rise throughout his relatively young career and has been regularly reinvited to appear with world-renowned orchestras," Orchestra Programme Director Per Hedberg has said.
Robert will succeed French conductor Marc Soustrot in the role.