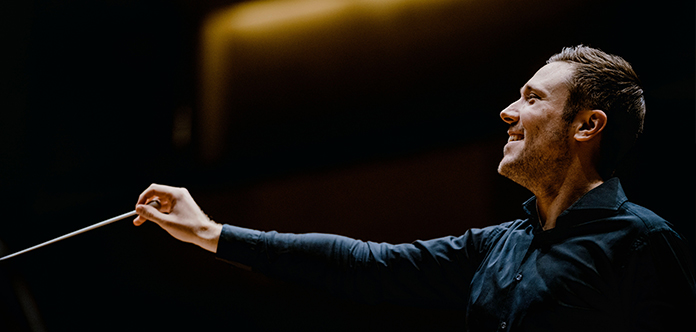 The Musikkollegium Winterthur, in Switzerland, has this week announced the appointment 32-year-old Spanish violinist and conductor Roberto González-Monjas as its new Chief Conductor - effective from the commencement of the 2021-2022 season.
Roberto, who will succeed conductor Thomas Zehetmair in the role, has served as the orchestra's Concertmaster since 2013.
"I am more than thrilled that our journey together will lead to a new dimension from September 2021 ... I admire the venerable history of the Musikkollegiums Winterthur, its unique identity of tradition and innovation, its permanent support for contemporary creativity and its striving for excellence and education ..." Roberto has this week said.
"As the new chief conductor, it is important to me to appreciate the remarkable past of our orchestra and at the same time strive for a future that is characterized by a strong artistic vision, exciting collaborations, moving concert experiences and, above all, the joy of making music together," he has said.