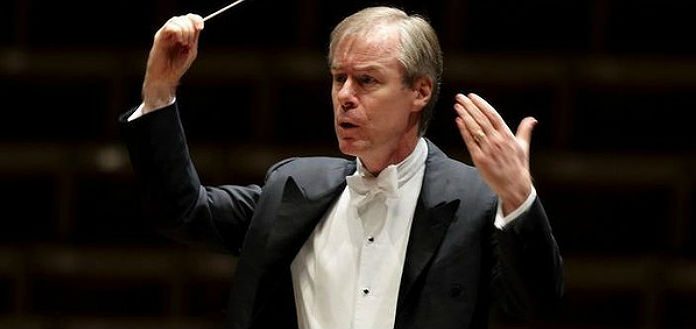 The Sydney Symphony Orchestra has today announced the contract extension of Chief Conductor and Artistic Director David Robertson - through to the conclusion of the 2019 season.
"Robertson is an inspiring leader who has helped further to enhance the Orchestra's ensemble since taking up his position at the organisation in 2014," Sydney Symphony Managing Director Rory Jeffes has said.
"His ambitious projects have highlighted the virtuosity of our ensemble and helped to grow internationally the profile of the SSO … and indeed of Sydney as a cultural destination," he has said.
"This will round out my time leading this great institution to six years … although given my love of the SSO, it's very likely you will see me return to the podium as a guest conductor for years to come," the 59 year old Maestro has said.