British cellist, Steven Isserlis performing Haydn's Cello Concerto No. 1 in C Major - with conductor Anthony Marwood and the Norwegian Chamber Orchestra. Recorded live...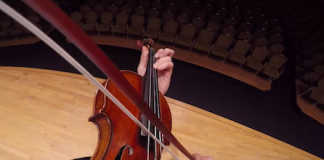 In this unique and exclusive VC series, American violin virtuoso Sean Lee spins us through the twists and chicanes of the Paganini Solo Violin...
18 year old VC 'Rising Star' Kerson Leong, from Canada performing Mozart's 'Rondo in C Major' for Violin & Piano. Recorded live with pianist Timo...