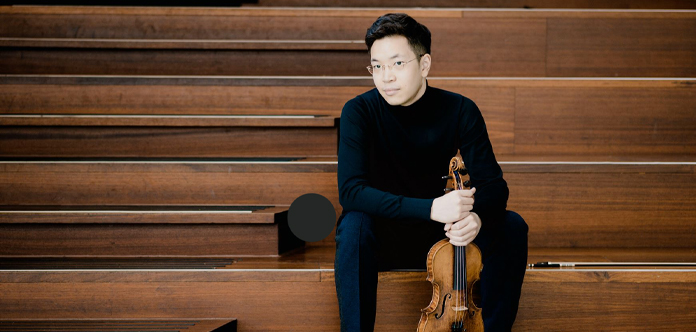 The season-long residency will start on November 28 with a performance of the Brahms Violin Concerto, in Taipei.
A graduate of The Juilliard School, Paul is a former 1st prize winner at the Sion Valais International Violin Competition and the Young Concert Artists International Auditions.
"Taiwan Philharmonic stands as the leading orchestra in Taiwan and one which I grew up listening to as a child," Paul told The Violin Channel. "So it is an extra treat and honor to be appointed as its artist-in-residence for 2020-2021 season and to have the opportunity to work with the orchestra on a much more intimate level throughout the season through concertos, chamber music programs,  and educational activities."
"While the pandemic is hitting all walks of lives, particularly the performing arts, Taiwan has done an incredible job of containing the virus and is able to host live performances like normal times, I feel especially privileged to be able to actually make music "live" this season with the Taiwan Philharmonic!"