Talented Teen Latest Loan Recipient from Chicago's Stradivari Society
17 year old Maya Buchanan has been granted the use of a 1730 Guarneri del Gesù violin - on loan from a private patron of the Stradivari Society
It has been announced today that 17 year old American violinist Maya Buchanan has been granted the long term use of a 1730 Giuseppe Guarneri del Gesù violin - on loan from a private patron of the Stradivari Society of Chicago.
A student of Roland and Almita Vamos at the Academy of Music Institute of Chicago, Maya is a former major prize winner at the Stradivarius and Cooper International Violin Competitions - and the Johansen International Competition.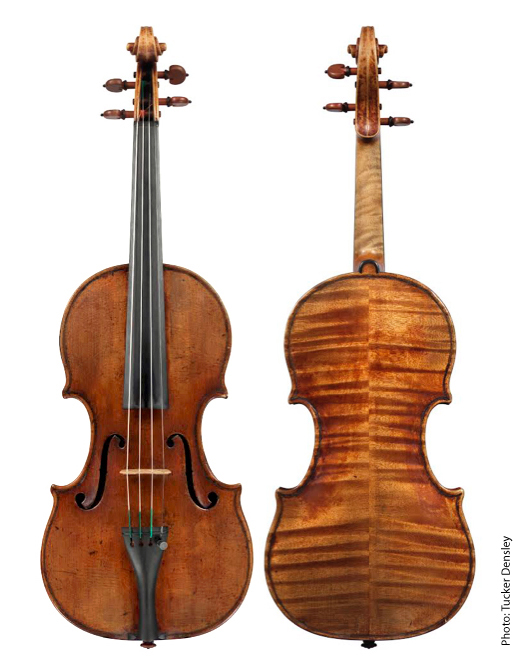 "Performing with this exceptional Guarneri del Gesù is one of the greatest privileges of my life," the teenager has told The Violin Channel.
"I am humbled by this generous gift … this violin invites me to be a more imaginative and expressive artist - and I look forward to exploring all that this amazing instrument has to offer," she has said.
"We are thrilled to welcome the very gifted violinist Maya Buchanan to the Stradivari Society as a recipient … we also are very grateful to her patron for placing this extraordinary del Gesù violin with the Society," The Stradivari Society Executive Director Suzanne Fushi has said.
The Stradivari Society of Chicago also currently supports VC Artists Paul Huang, Augustin Hadelich, William Hagen and Francisco Fullana.