Tarisio Auctions to Offer 5 x $5000 2016 Innovative Young Artist Grants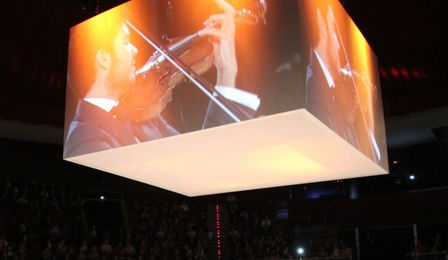 Tarisio Fine Instruments & Bows Auction House has today announced the launch of the 2016 Tarisio Trust Young Artist Grants scheme – offering five US $5000 bursaries to support innovative stringed instrument projects that are created and driven by young artists.
Open to international applicants between the ages of 18 and 30, the 2016 programme will provide grants specifically for one-off creative projects - such as a digital creation, tour or recording.
'We are calling on you to be entrepreneurs, producers, communicators, finance managers and of course…musicians,' Tarisio Founding Director, Jason Price has told The Violin Channel.
'We have kept the brief as open as possible - you will need to devise and execute a string-focused project that is both creative in concept and artistically of the highest level,' he has said.
TARISIO TRUST YOUNG ARTISTS GRANTS 2016 | ADVICE AND TIPS 
The winners will be determined by violin virtuoso Lisa Batiashvilli, cellist Gautier Capucon - and Carnegie Hall Director of Artistic Planning, Jeremy Geffen.
"Applications will be judged on grounds of originality, innovation and artistic merit, as well as demonstration of a detailed communications strategy and a strongly project-managed schedule," Jason has said.
The 2015 bursary winners were: Eric Silberger, Heerim Elizabeth Lee, Lauren Latessa, Mari Lee and Rebecca Hannifin & Paul Wagasky.
All submissions must be received by April 11th - with the grant winners to be announced in May.
For further details, visit: tarisio.com/about-us/tarisio-trust.