The Borromeo String Quartet Signs onto Dinin Arts Roster
The quartet will join the likes of violinist Arnaud Sussmann, the Verona Quartet, and pianist Henry Kramer on the Dinin Arts Management and Consulting roster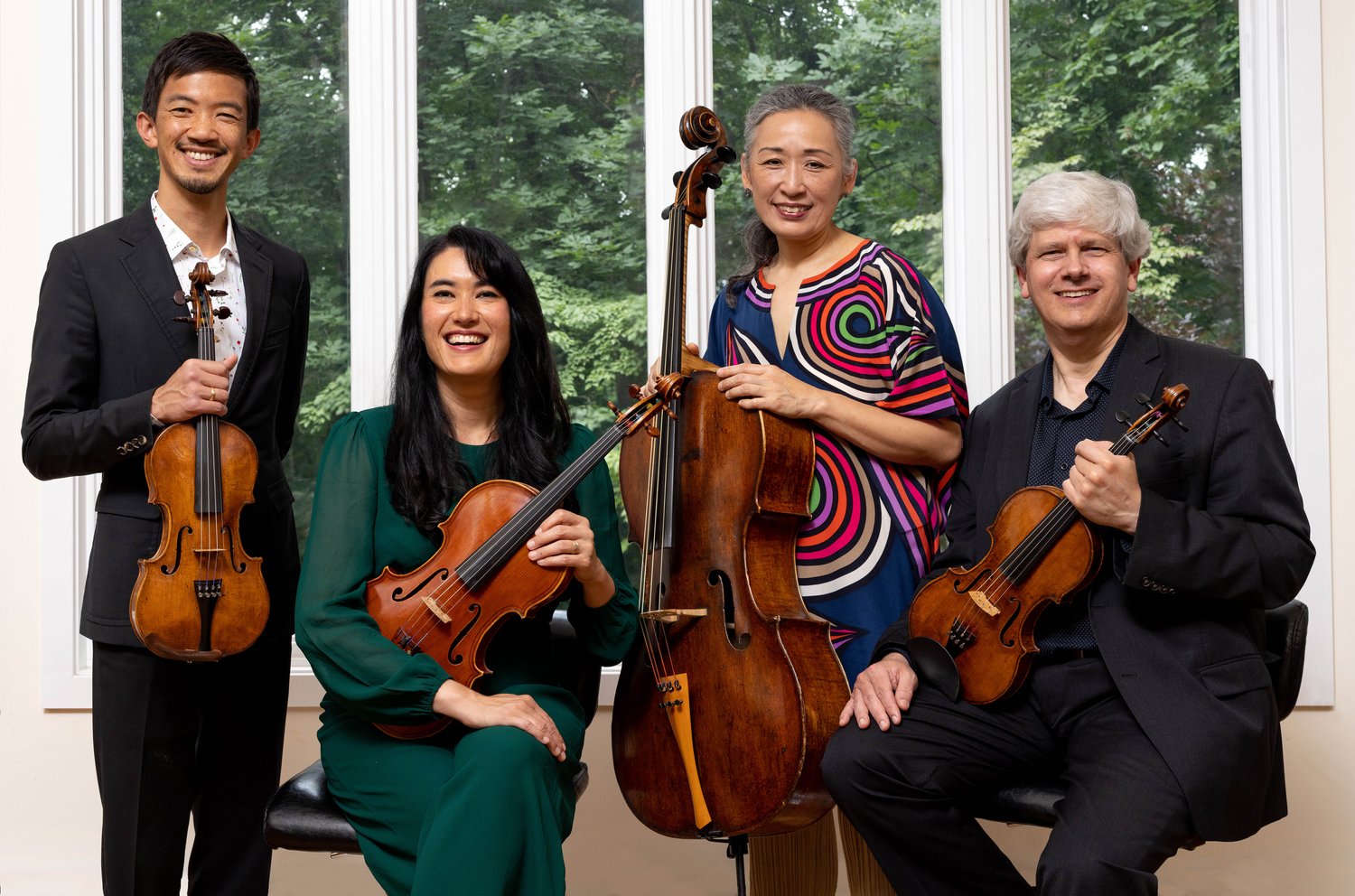 Formed in 1989, the quartet welcomed Grammy-nominated violist Melissa Reardon following 22 years with violist Mai Motobuchi. The other members include Nicholas Kitchen, Kristopher Tong, and Yeesun Kim.
The Borromeo String Quartet has worked extensively with the Chamber Music Society of Lincoln Center and the Library of Congress — in addition to presenting quartet cycles of Beethoven and Shostakovich at the Isabella Stewart Gardner Museum in Boston.
They have performed internationally at venues such as the Berlin Philharmonie, the Zurich Tonhalle, Dvorak Hall in Prague, Wigmore Hall in London, the Opera Bastille in Paris, and Amsterdam's Concertgebouw.
After completing their Artist Diplomas at the New England Conservatory of Music, the quartet became the faculty String-Quartet-in-Residence at the Conservatory and have continued in this role for almost 30 years.
Their accolades include winning the Evian International String Quartet Competition, Young Concert Artists Auditions, Cleveland Quartet Award, Avery Fischer Career Grant, and Lincoln Center's Martin E. Siegel Award. They were also Ensemble in Residence for NPR's Performance Today and have worked extensively with WGBH in Boston.
The quartet now serves as faculty String-Quartet-in-Residence at the Heifetz International Music Institute where first violinist Nicholas Kitchen is the Artistic Director.
Newest member, violist Melissa Reardon, is the Artistic Director of the Portland Chamber Music Festival in Maine, Artist in Residence at Bard College and Conservatory, and a founding member and the Executive Director of the East Coast Chamber Orchestra (ECCO). She was previously a member of the Ensō String Quartet from 2006 until its final season in 2018, and has toured with Yo-Yo Ma's Silk Road Ensemble. A graduate of the Curtis Institute of Music and the New England Conservatory, she served as East Carolina University's Associate Professor of Viola from 2007-2013.