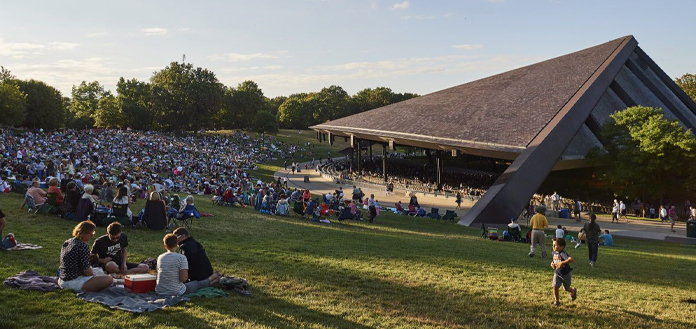 Presented by The J.M. Smucker Co, The Cleveland Orchestra announced the 2021 Blossom Music Festival, to be held from July 3 to September 5.
Eleven concerts will take place during the festival. Subscription tickets are currently on sale, and individual tickets will be available for purchase starting from May 3.
"Notwithstanding the few guests who attended some of our recording sessions these past few weeks, it has been more than a year since The Cleveland Orchestra played concerts for a live audience, and we're eagerly looking forward to performing for music lovers across Northeast Ohio this summer," said André Gremillet, President & CEO of The Cleveland Orchestra.
"After what has been a challenging and, for so many, a tragic time, we believe that the upcoming Blossom Music Festival season will provide a measure of joy and relief — offering an opportunity for our community to come together again through the extraordinary power of music.
"Enjoying picnics and music at Blossom is a beloved summertime tradition, and we hope this year's concerts will mark a joyful reunion for all of us — musicians, audience, staff, volunteers, and our entire Northeast Ohio community."
"This Blossom Music Festival season celebrates our community, with music that we know our fans have been eager to hear again," added Ilya Gidalevich, Artistic Administrator of The Cleveland Orchestra. "For this long-awaited return to the Blossom stage, audiences will experience some of their favorite classical music — like the works of Brahms, Beethoven, Mozart, Elgar, and Dvořák. As always, expect to see a mix of rising, international music stars and fan favorite conductors and soloists along with the unmatched musicians of 'America's finest Orchestra.'"