The Fanny Mendelssohn Promotional Prize Announces 2023 Winner
19-year-old German cellist Philipp Schupelius has won the award and an album recording opportunity valued at €10,000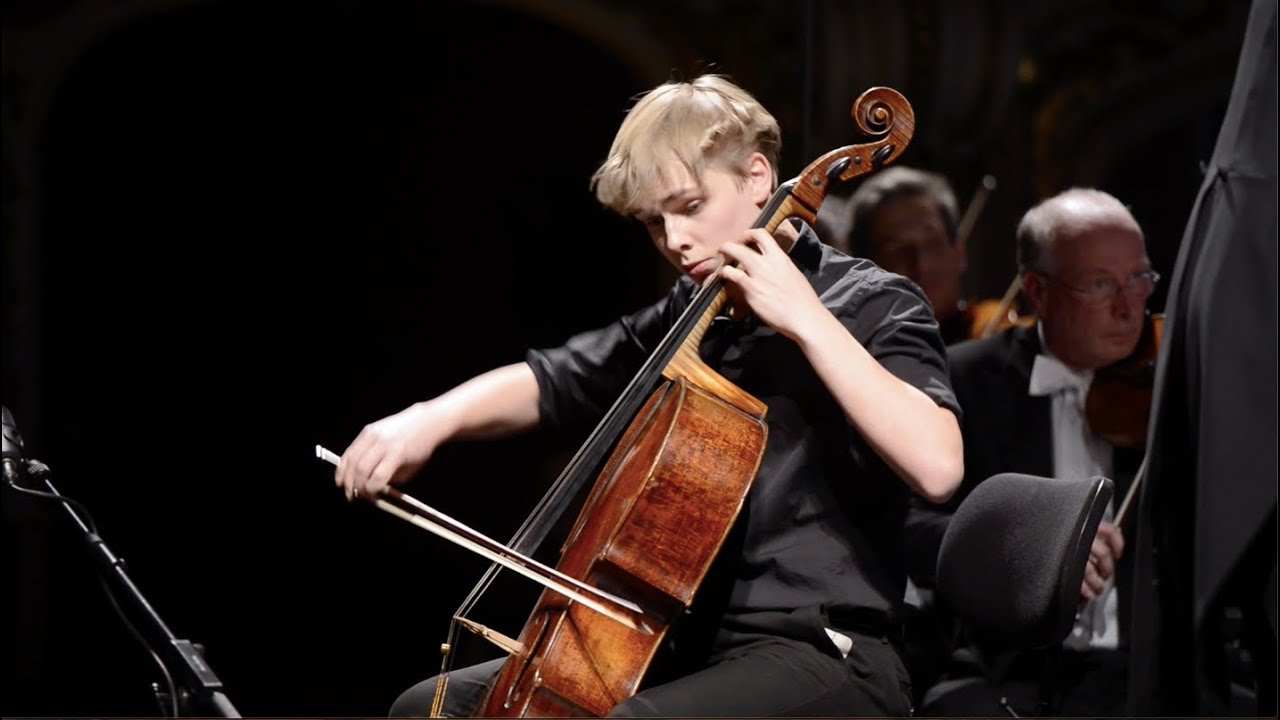 (Photo courtesy: Kunstuniversität Graz)
Established in 2014, the Fanny Mendelssohn Promotional Prize (FMFP) is a coveted concept prize awarded to talented musicians aged up to 25 for their musical aspirations. Applicants must be nominated by a professional "godparent" musician. 2023 FMFP winner, cellist Philipp Schupelius, was nominated this year by violinist Daniel Hope.
Schupelius won for his project "Pau or Fiddling While Rome Burns," which discussed music's contribution against the background of war and was an homage to cellist Pablo Casals, who throughout his life, championed music to serve the world. 
"The only weapons I've ever owned are my cello and my baton," Casals once said, whose Catalan name "Pau" means peace. Next year will mark the 50th anniversary of Casal's death.
Throughout his showcase, Schupelius expressed his message of peace, and in the context of war, examined the contribution music can make and the role music plays against war. In addition to works by Casals, Schupelius also performed excerpts of music by J.S. Bach, Messiaen, Beethoven, Mahler, and Ysaye.
The 19-year-old will receive many concert opportunities and also be involved in the production of a debut chamber music CD next Spring, which will be released on Hamburg's classical label, ES-DUR. The repertoire on the album will be based on Schupelius' winning concept and be driven by his own ideas.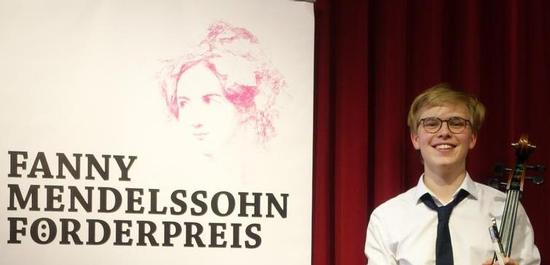 "It is really a great honor to win this great prize, which not only focuses on the music but also on the content," Schupelius said. "The concept I presented today is very close to my heart and I look forward to recording a CD of it, especially at this time."
"It was a competition with a great deal of potential and very exciting contributions — especially in terms of content and program," explained Jury Chair Dieter Rexroth. "Schupelius' concept stood out due to its relevance in topicality [presented] in a sound musical way."
Other jury members included Ursula Haselböck, Martin Hoffmeister, Sarah Kesting, Christina Khosrowi, and Alexander Krichel.
Born in Berlin in 2003, Schupelius began playing the cello at age eight with Ulrich Voss. Between 2018 and 2022, he studied at the Julius Stern Institute of the Berlin University of the Arts with Wolfgang Emanuel Schmidt, who is also his teacher for his current studies at the Kronberg Academy. This year, he gave his recital debut at Carnegie Hall.
In 2017, Schupelius made his debut with the Bergische Symphoniker and since then has appeared with the Heidelberg Philharmonic Orchestra, Tonhalle Zurich, Next Generation Festival, Berlin Konzerthaus, Berlin Philharmonie, and the Dresden, Lucerne, and Rheingau music festivals. He has also performed in a trio with Daniel Hope and pianist Julia Okruashvili at the Schleswig-Holstein Music Festival. 
Schupelius' accolades include prizes at the 2020 International Classical Music Awards (ICMA) and the 2022 Eurovision Young Musicians Contest, where he received the silver medal. He follows in the footsteps of his sister Dorothea Schupelius, who won the 2022 FMFP with pianist Jelizaveta Vasiljeva.