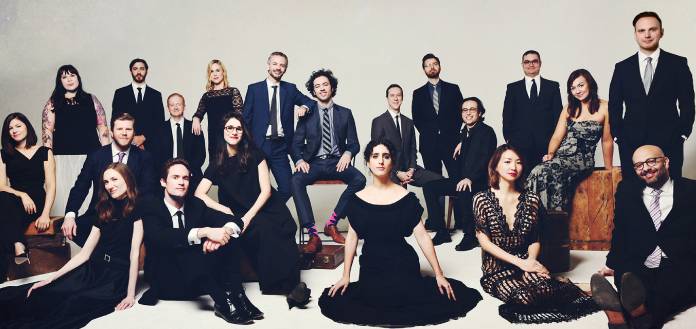 The 92nd Street Y, in New York City, has this week announced the appointment of the Grammy-nominated chamber orchestra The Knights as the organization's new Ensemble-in-Residence – effective from the commencement of the 2021-22 season.
Co-founded in 2007 by brothers, cellist and conductor Eric Jacobsen and violinist Colin Jacobsen, the ensemble in their new role will give a number of concert performances, family events, outreach and education initiatives and develop new projects.
"We are delighted to launch this exciting relationship with The Knights, welcoming this world-class ensemble as the 92nd Street Y's official Ensemble-in-Residence ..." Seth Pinsky, CEO of the 92nd Street Y, has this week said.
"As we experience the collective trauma of the moment we're in, we know that our world, our country, and our beloved city New York will need to go through an extensive healing process ... we believe music can be a powerful catalyst for that healing, and The Knights can't wait to be with everyone at the 92nd Street Y in person - able to share once again in the communal experience of live concert music," Colin Jacobsen has this week said.