The Midwest Clinic Announces Medal of Honor Recipients
Music educators and advocates Bob and Pam Phillips were honored for their contributions to music education in the U.S.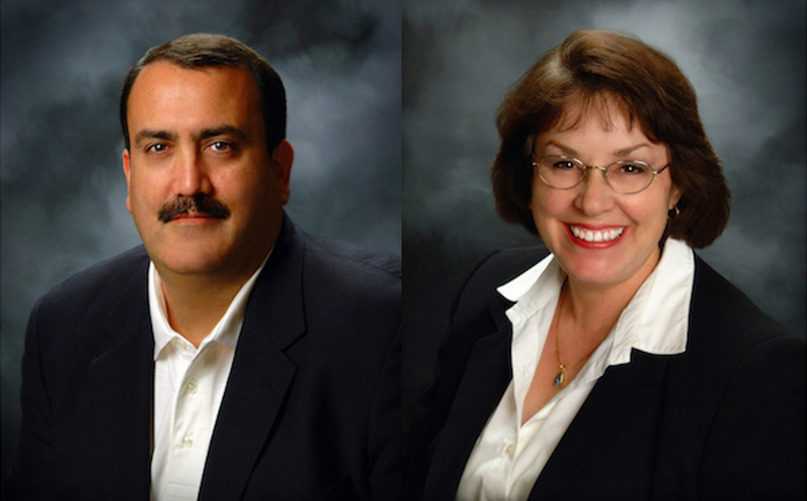 Founded in 1946, The Midwest Clinic is a four-day large-scale conference for various music representatives and educators, that helps strengthen international music education through professional development opportunities and relationships.
The organization's annual Medal of Honor was introduced in 1962 to recognize conductors, educators, composers, and others, "whose service to music education and continuing influence on the development and improvement of bands and orchestras deserve special recognition." This year's recipients are husband-wife duo Bob and Pam Phillips, who were recently awarded at this week's 76th Midwest Clinic.
A pedagogue, composer, conductor, and trainer for teachers, Bob Phillips has almost 30 years' of experience as a public school string teacher and is an expert in large-group pedagogy and the development of alternative styles for strings. Also the author of hundreds of books for classrooms published by Alfred Music, where he is Director of String Publications, Bob's nationally acclaimed string programs have reached countless students.
A graduate of the University of Michigan, Bob studied with Lawrence Hurst, Elizabeth Green, and Bob Culver. Bob's students have been successful as string educators, as well as professional performers in both classical and alternative styles. He has also served as president of the American String Teachers Association (ASTA) and in 2013, was inducted into the University of Michigan School of Music Hall of Fame.
With a background in arts management and production, Pam Phillips has enjoyed a career in booking and producing concerts, plus managing music camps and music tours. She has also worked on the production of instructional DVDs and audio CDs, plus hundreds of orchestra pieces and instructional books. She currently serves as Managing Editor, Suzuki and String Acquisition at Alfred Music.
Also a graduate of the University of Michigan, Pam developed the Phillips Family Fiddle Camps, which ran successfully between 1997 and 2000, reaching over 500 students. 
Bob and Pam have been recognized as "Citizens of the Year" by the City of Saline for their work in arts education and were honored in special ceremonies by both the House and the Senate of the State of Michigan for their contributions to string education.