The Netherlands Philharmonic Orchestra Announces New Concertmaster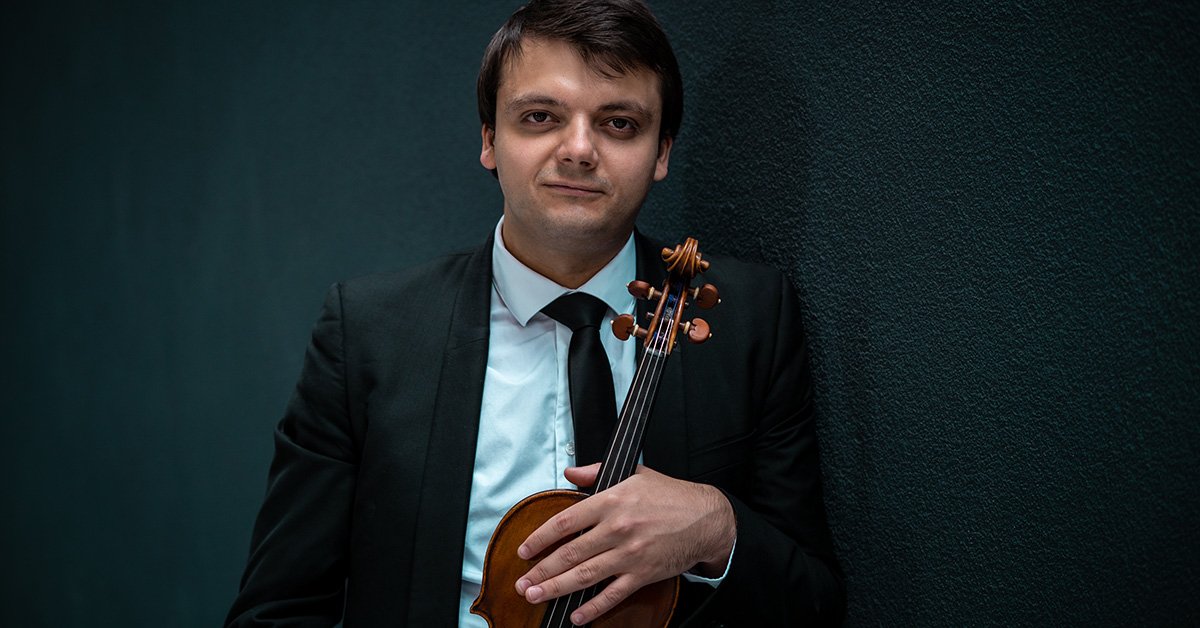 Ionel Manciu performed officially in his new role last weekend with the Netherlands Philharmonic Orchestra (NedPhO) and its former chief conductor Hartmut Haenchen. 
"I am beyond excited to join [NedPhO] as their first Concertmaster," Manciu posted on Facebook. "I am very much looking forward to sharing beautiful music with this wonderful group of people and cannot wait to start this new chapter in my life."
Manciu was born in 1993 in Moldova. He received his first violin lessons from Tamara Caftanat and later studied with Galina Buinovschi at the Ciprian Porumbescu Musical Lyceum in Chisinau. At age 10, he made his debut with the Moldovan National Chamber Orchestra. 
A graduate of London's Guildhall School of Music studying under David Takeno, he has won several national and international competitions. He has performed solo with Chisinau's National Philharmonic Symphony and Chamber Orchestra, George Enescu Philharmonic Orchestra, Lvov Chamber Orchestra, and Finland's Pori Chamber Orchestra.
A member of the Mithras Piano Trio, he has won the Trondheim International Chamber Music Competition, Royal Over-Seas League Competition, and the Cavatina Trust Chamber Music Competition, among others.
His recent concert highlights include playing in Carnegie Hall as part of the Guildhall Artists in New York series, performing in Barbican Hall, and at London's 1901 Arts Club.  Manciu plays a Gagliano violin on loan from the Tompkins Tate Musical Instrument Trust.
"We are delighted with his arrival and look forward to working with him and chief conductor Lorenzo Viotti to build on the quality of the orchestra," said NedPhO artistic director Willem de Bordes, in the press release.
"When Ionel Manciu played with us for the first time, you could see how with his hawk eyes he sought contact with various musicians from the orchestra at all crucial moments," De Bordes added. "His love for the orchestral repertoire seems limitless, he knows the score inside out and is a support for every conductor."