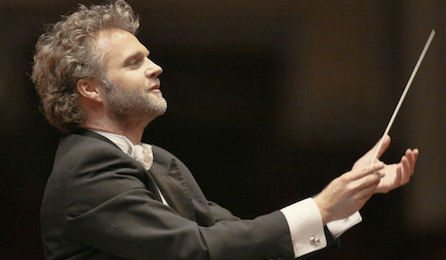 The BBC National Orchestra of Wales has today announced the contract extension of Principal Conductor, Thomas Søndergård - until at least the end of the 2017-18 season.
The 45 year old Danish-born Maestro joined the ensemble in 2012 - for an initial four year period.
'From the moment I played Brahms's Fourth Symphony with this orchestra I knew there was something special about their sound … the strings really did blow me away - really extraordinary," he has told the BBC Music Magazine.
A percussion and timpani graduate from the Royal Danish Academy of Music, Thomas also currently serves as Principal Guest Conductor with the Royal Scottish National Orchestra.