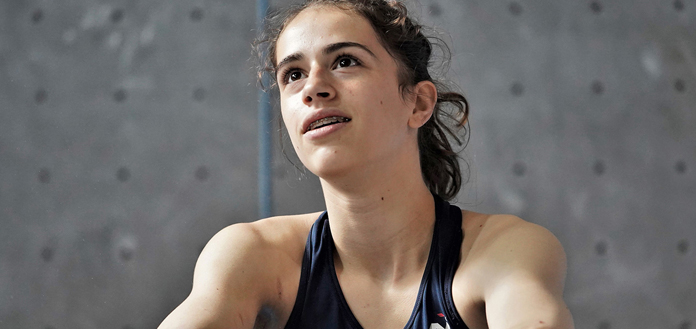 Luce Douady, daughter of long time Altaïr Quartet violinist Anne Douady, has this week tragically died in a rock climbing accident, in French Alps - aged just 16.
Luce, had shown immense potential as a professional climber - having won the 2019 World Youth Bouldering Championship, in Italy, and received 5th in the senior circuit at the Bouldering World Cup, in Colorado.
Local media are reporting that Luce fell 150 meters after losing her footing on a path.
"Luce, you lost your life this Sunday by sliding down an approach trail so much easier than your achievements in competitions ... you are a shooting star, your light will remain in the imagination of climbing enthusiasts ... " Altair Quartet cellist Denis Jeannet has today said via social media.
"Sadness grips us ... my thoughts are to Anne, our friend and colleague and to her family and loved ones," he has said.
Our condolences are with Luce's family and friends.